Who is this handsome man?
About me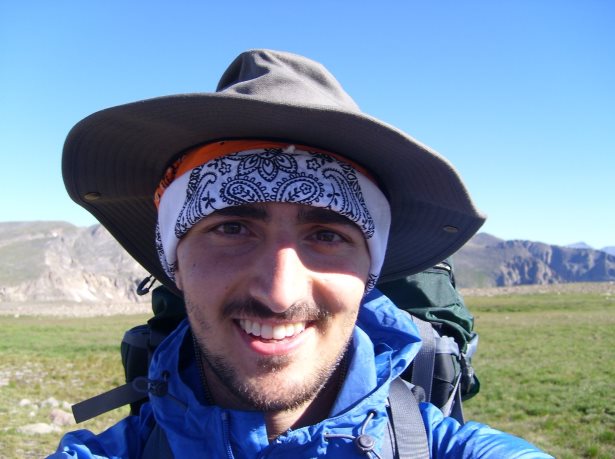 Alex Kuhl
Security Expert, Developer Extraordinaire, Educator
My name is Alex Kuhl and welcome! I have been described as a renaissance man, a sugary donut full of skepticism, and a cinnamon twist of cynicism, amongst others.
I typically am found solving the latest mathematical challenges while wrestling wild bears in the Appalachian Mountains. When actually at home, I am located in the Northern Kentucky region near Cincinnati, OH, plundering the high seas of industry as a security expert and penetration tester at CBTS and jack-of-all-trades web developer for my side business Paper Traitors. In the past I have climbed the Ivory Tower and inspired young minds as a lecturer at Northern Kentucky University.
Academically, I have studied computer science and mathematics with research in security, graphics, and HCI. I like discussing just about any deep topic, like physics, philosophy, or world religions. My hobbies include hiking, disc golf, tennis, chess, guitar, typography, and myriad others.
What can he do?
Resume / CV / Skills
I am a security professional with a focus on architecture, applications (secure code, SSDLC), and cloud. To that end, I currently have active GWAPT and GWEB certifications. Teaching is my true passion, and I frequently teach as an adjunct professor at Northern Kentucky University (NKU). I also enjoy programming, whether to automate parts of my job or just to do something of interest. I tend to use Ruby and Python the most, though I consider myself a polyglot that is more interested in using languages as a tool than becoming an expert in one. I like Linux, but use Windows on a day-to-day basis, and prefer vim over to emacs. That probably covers the typical nerd fight questions. Please see my LinkedIn for more information about my work history and skills.
How do I get in touch?
Communication
If you would like to send money, compliments, or (most importantly) lucrative job offers please reach out to me on the social media platform of your choice (scroll to buttons in footer).